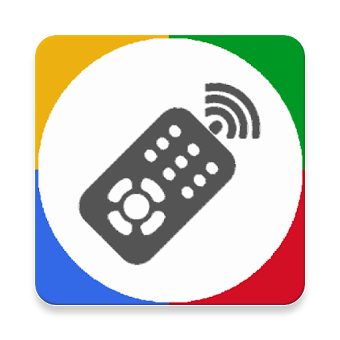 The best Samsung TV Remote Control, DLNA Server, Wear, Watch Remote. ★📺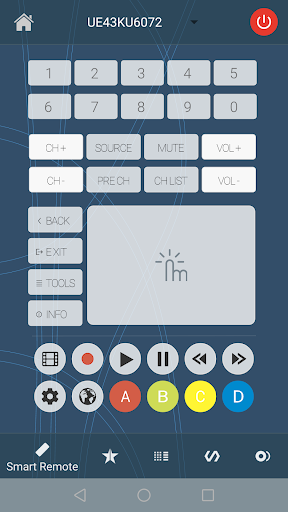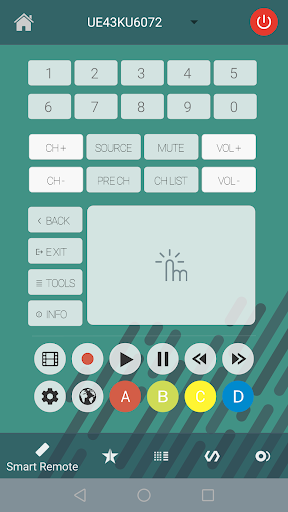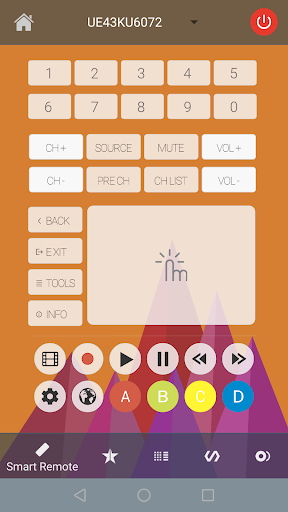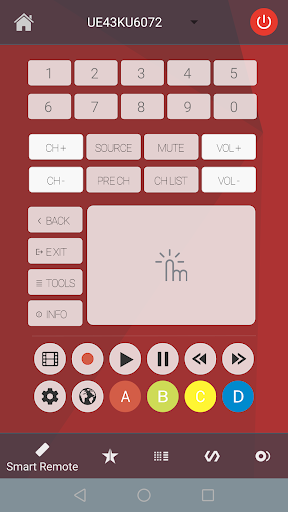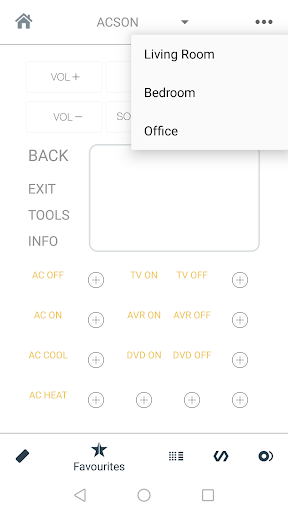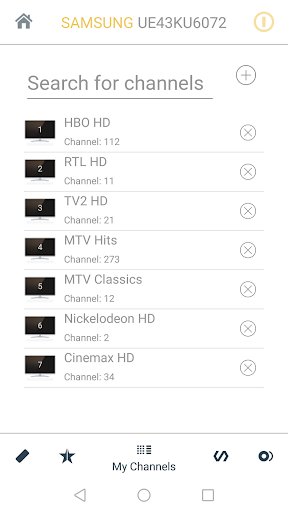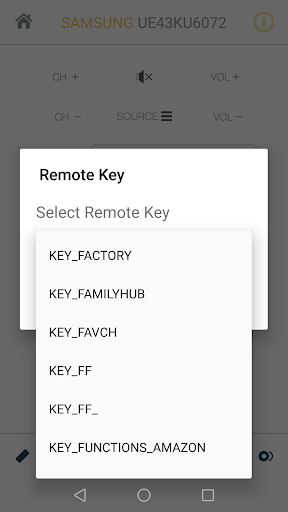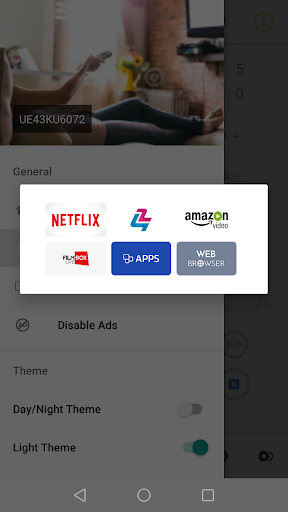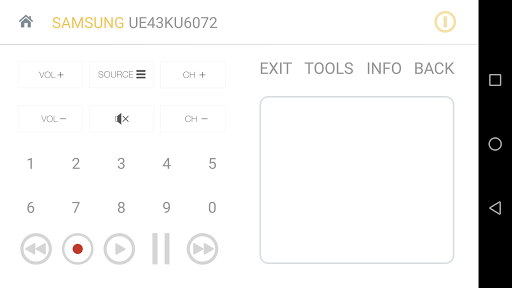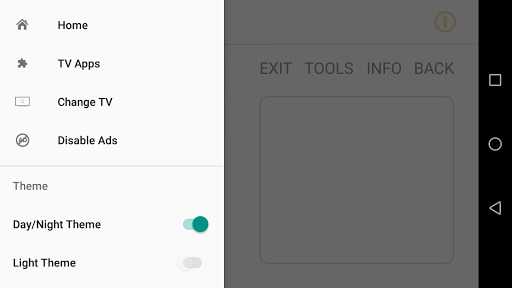 = 1){ current = current - 1}">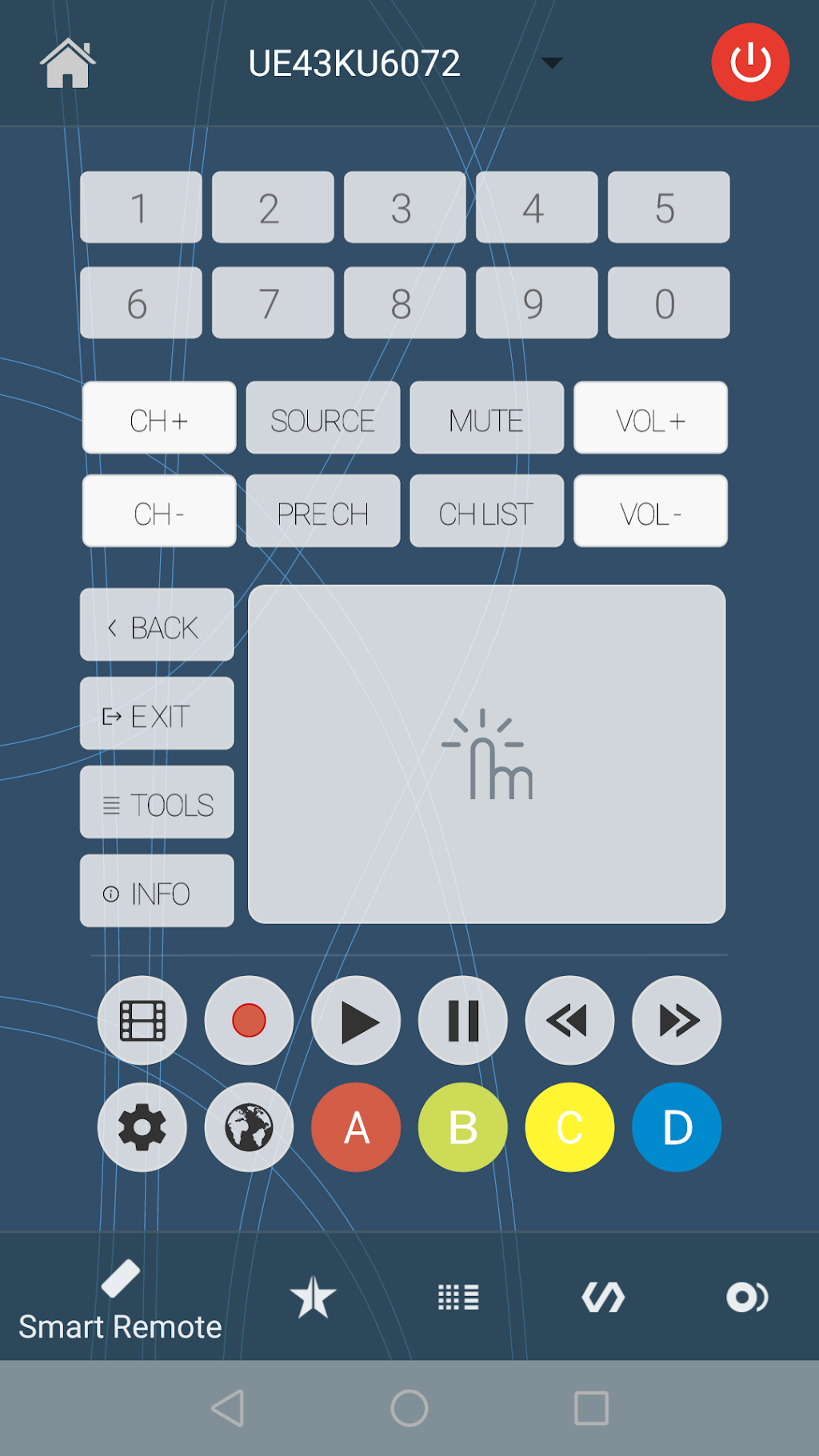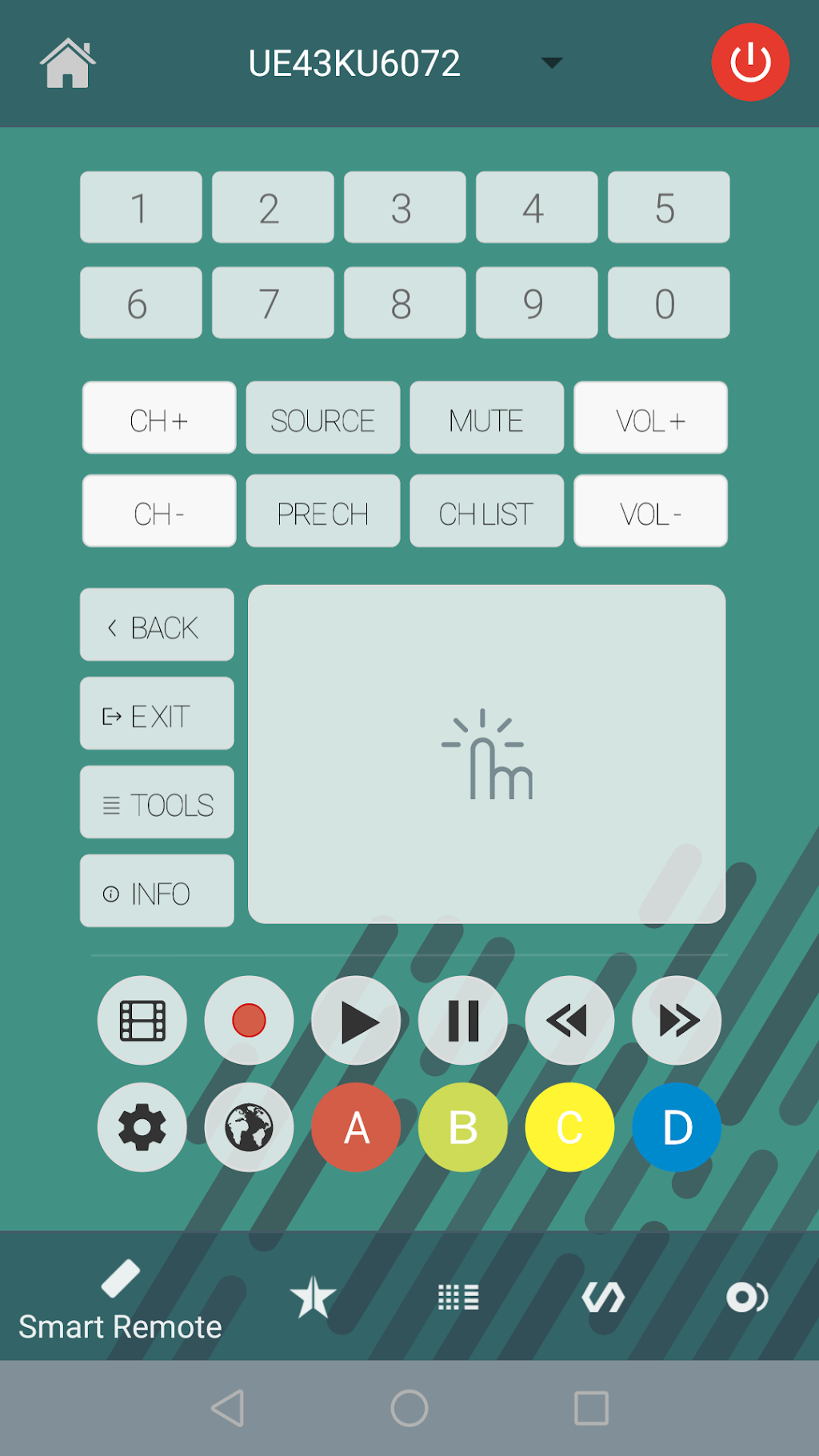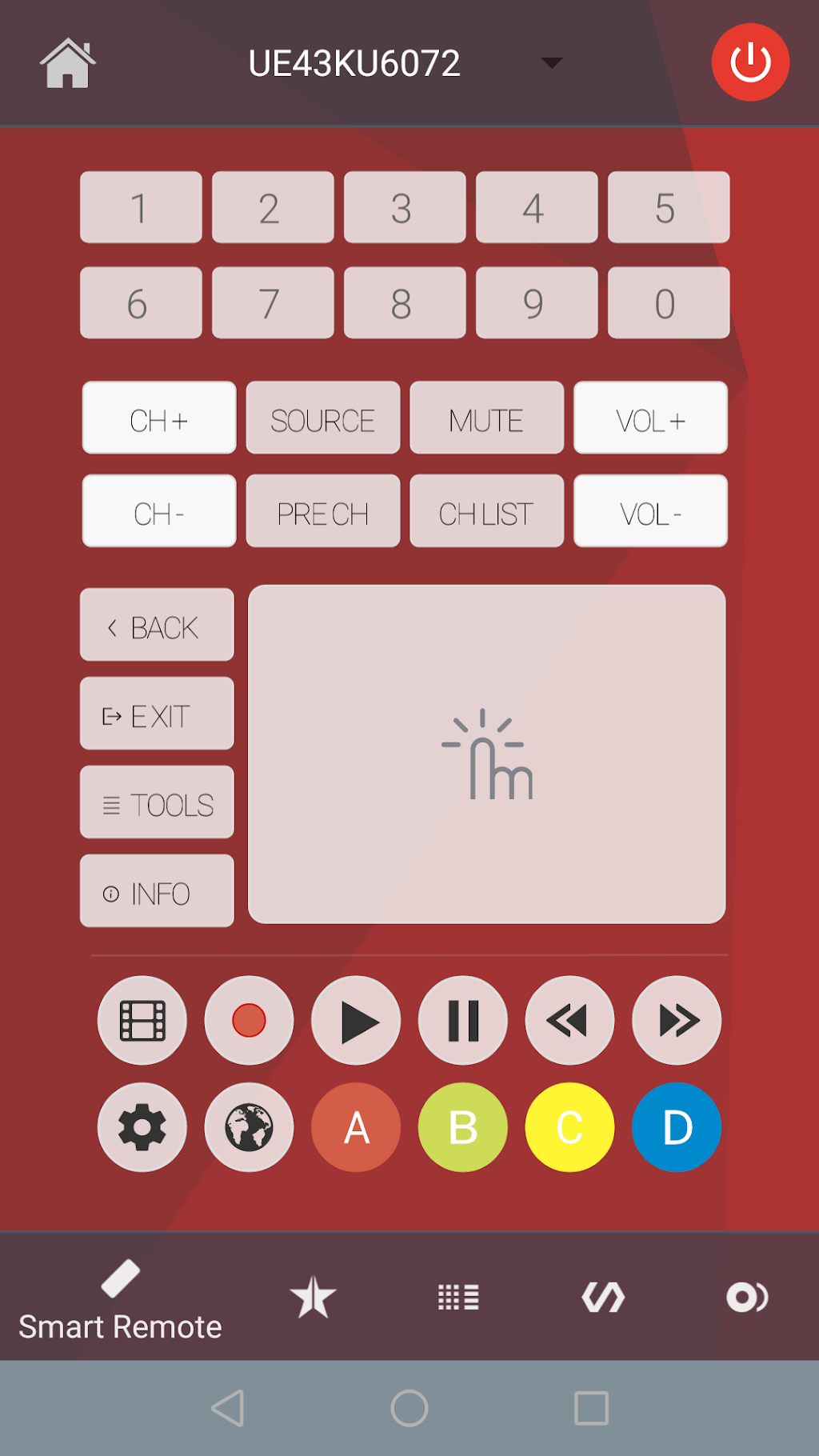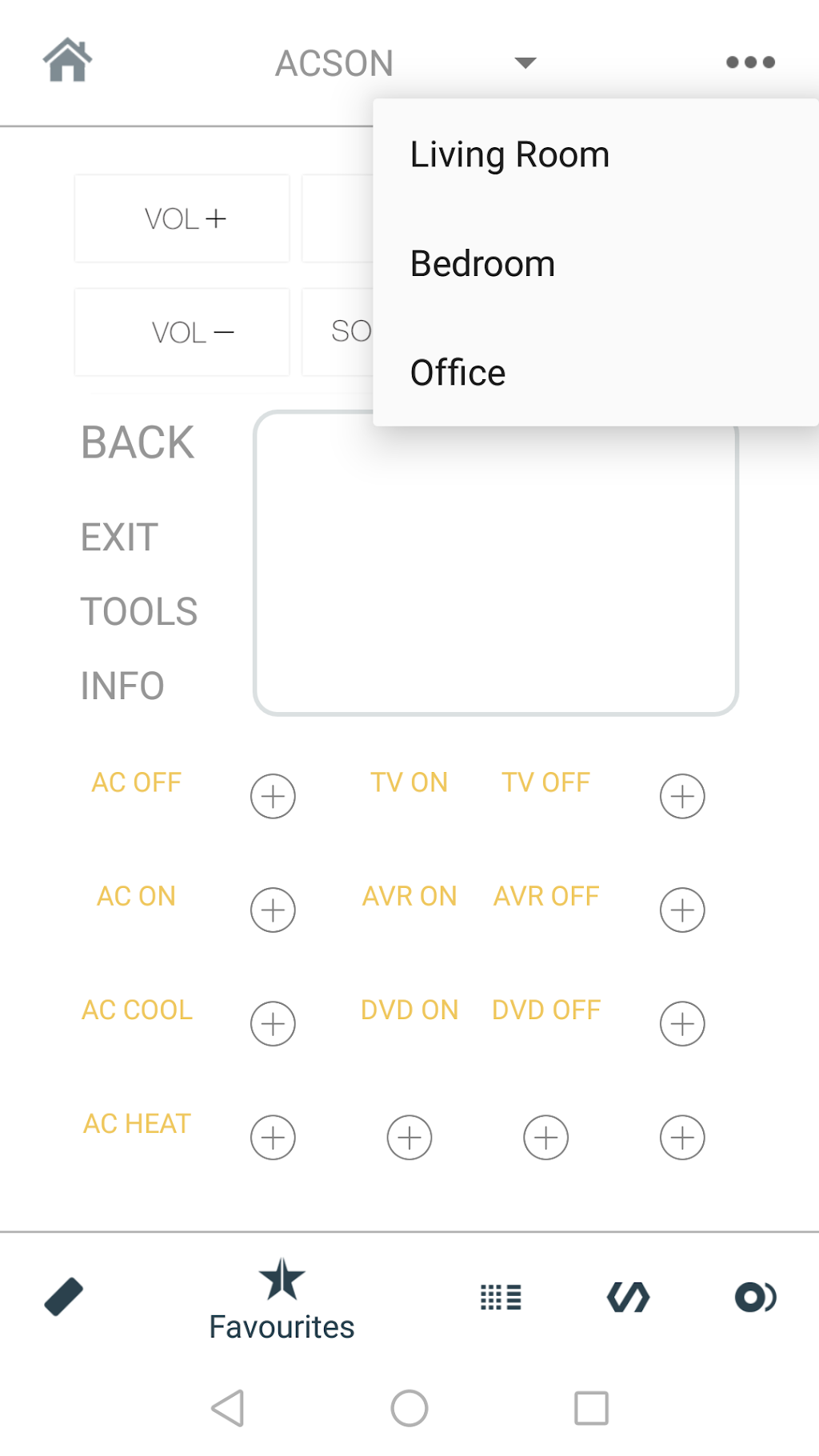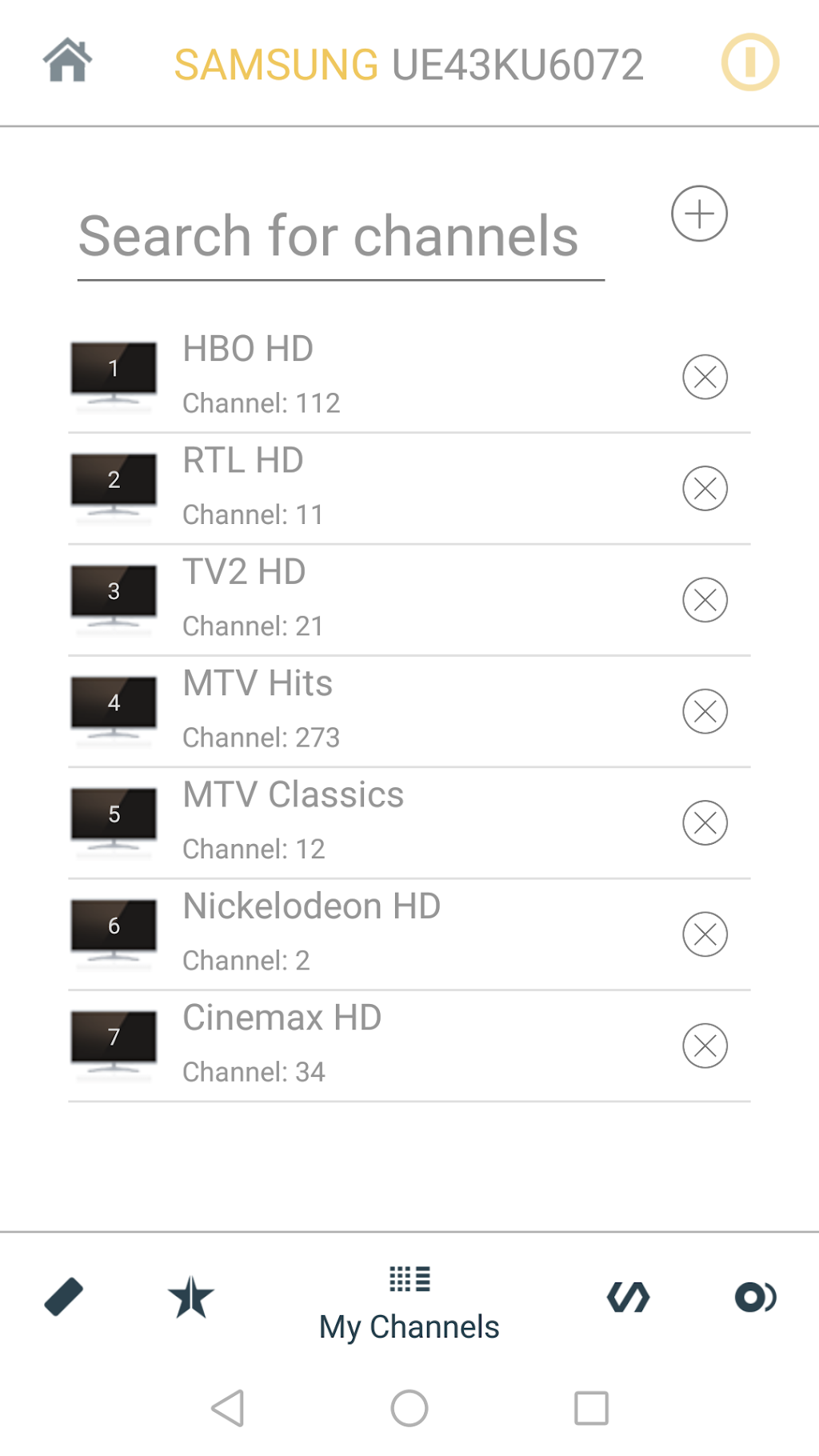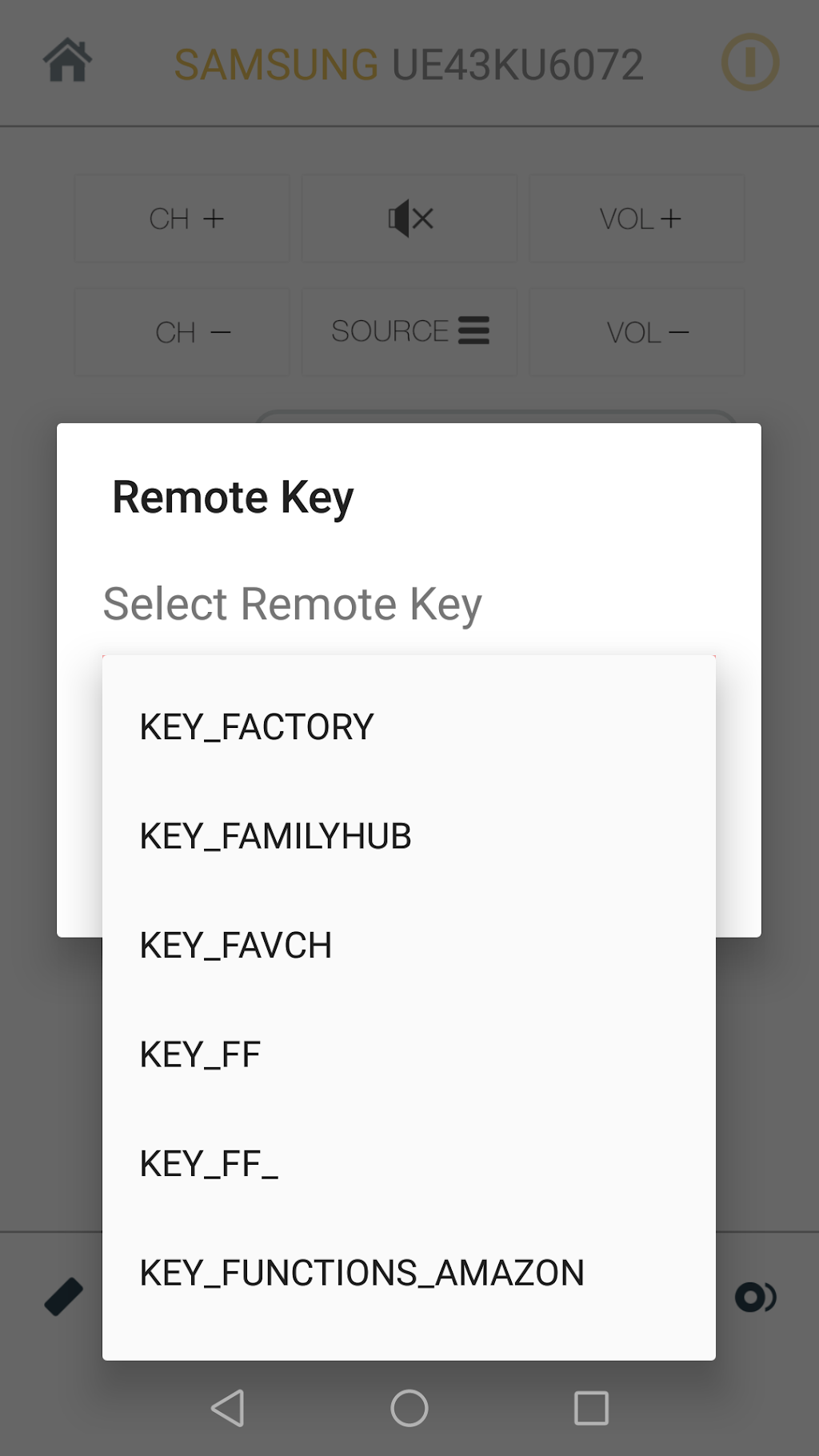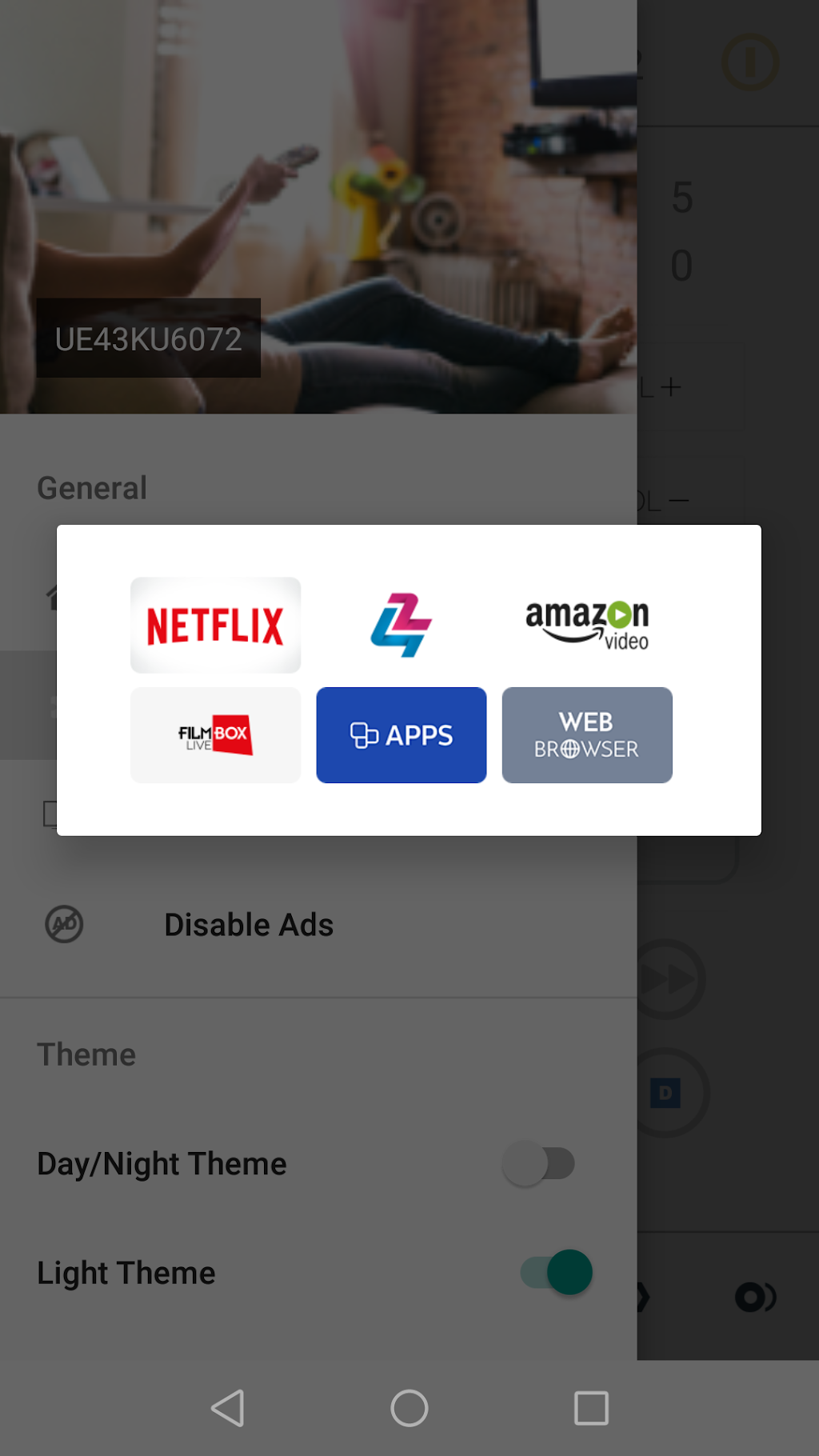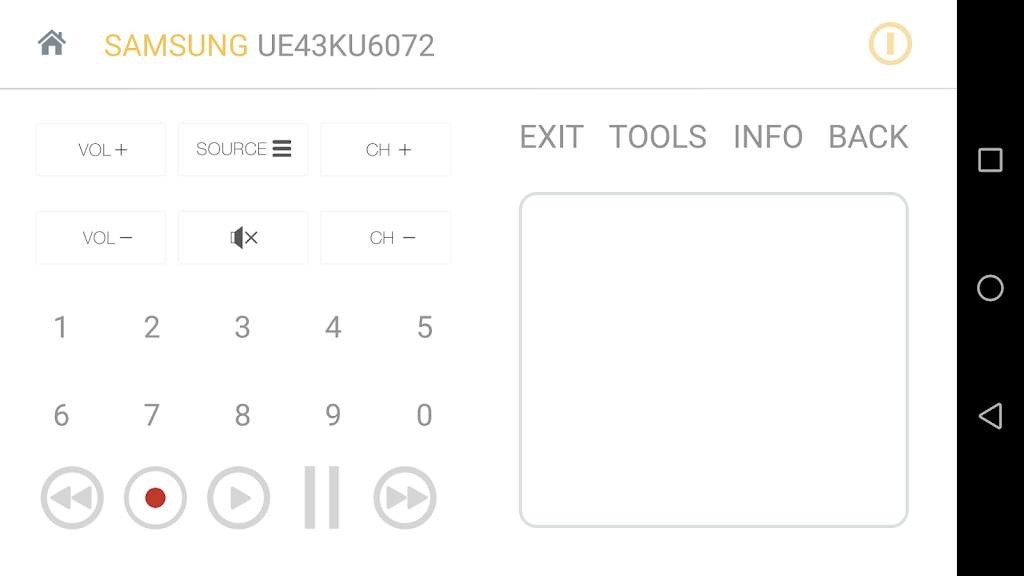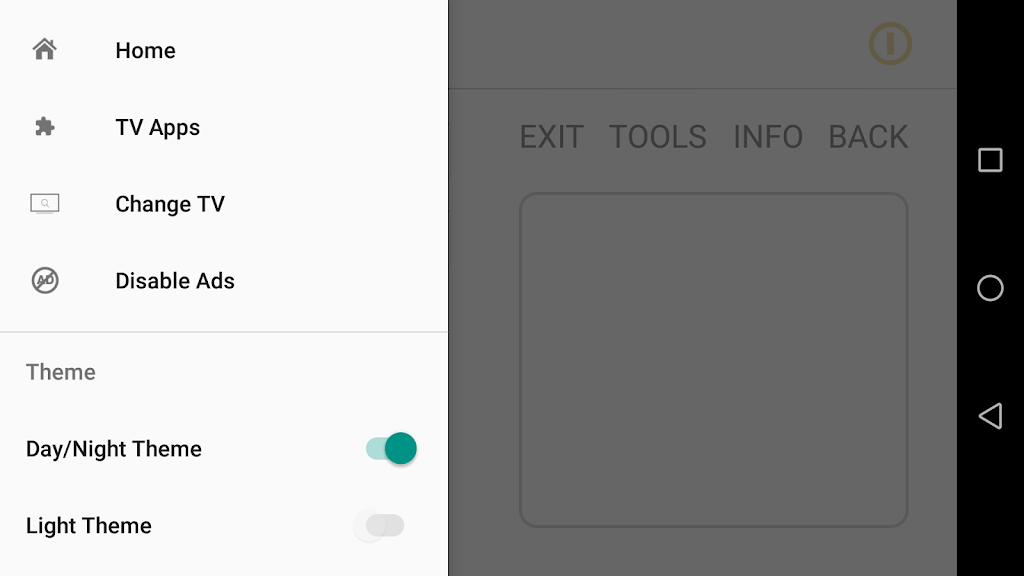 Description
The smartest Samsung TV Remote Control with DLNA Server, virtual keyboard support and Android Wear.
More than 2M downloads, supporting Samsung Smart TVs from 2011 - 2019, and millions of other TVs, and Home Electronic devices (via IR).

FEATURES 📺
✓ Android Wear - Control Samsung TV from watch (WearOS)
✓ Control your Samsung Smart TV from anywhere
✓ Text Input, Keyboard for Samsung Smart TV
✓ Start Samsung Eden TV App (2016+)
✓ Switch theme automatically based on day/night
✓ Custom Themes
✓ Custom Programmable Remote Control Layouts
✓ Favorite TV Channels
✓ DLNA Server & Viewer
✓ Universal Infrared TV Remote

Samsung Smart TVs 📺
✓ 2010 C6500+
✓ 2011 D7000+, PDP D8000+
✓ 2012 ES7500+, PDP E8000+
✓ 2013 F4500+ (except F9000 and above), PDP F5500+
✓ 2014 H4500+, H5500+ (except H5201, H5203, H6003/H6103/H6153/H6201/H6203)
✓ 2015 J4500+, J5500+ (except J6203)
✓ 2016 K4300+, K5300+
Universal Remote IR
✓ TV Remote (e.g. Philips, Sharp, LG, Panasonic, Sony, Toshiba, etc.)
✓ AV Reciever Remote (e.g. Harman Kardon, Denon, Pioneer, Onkyo, etc.)
✓ Set Top Box (e.g. TiVo)
✓ Blueray & Disk Player (e.g. XBOX, various CD/DVD/Blueray Players)
✓ Home Automation
Install on Wear / Watch
1. Install the app on your phone/tablet
2. On your watch, open Play Store, and go to "Apps on your phone"
3. Install the app on your Wear /Watch
4. Connect your phone/table to a Samsung Smart TV
5. Use your watch to remote control the TV
IR (Infra) Features are supported in these models:
✓ Samsung Galaxy S4 to S6
✓ HTC and Medion devices with IR Blaster
✓ Android 4.4+ with IR Blaster
Permissions
✓ Location (ads, optional)
✓ Media, Photos, Music (DLNA Server, optional)
Note: this app is not an official Samsung or Samsung affiliate product.